Dear President Biden
Congratulations from Asia! We wish you every success and as you get started, a few things on the "wish list" for your administration to please consider taken from our leading national dailies and their coverage of the inauguration.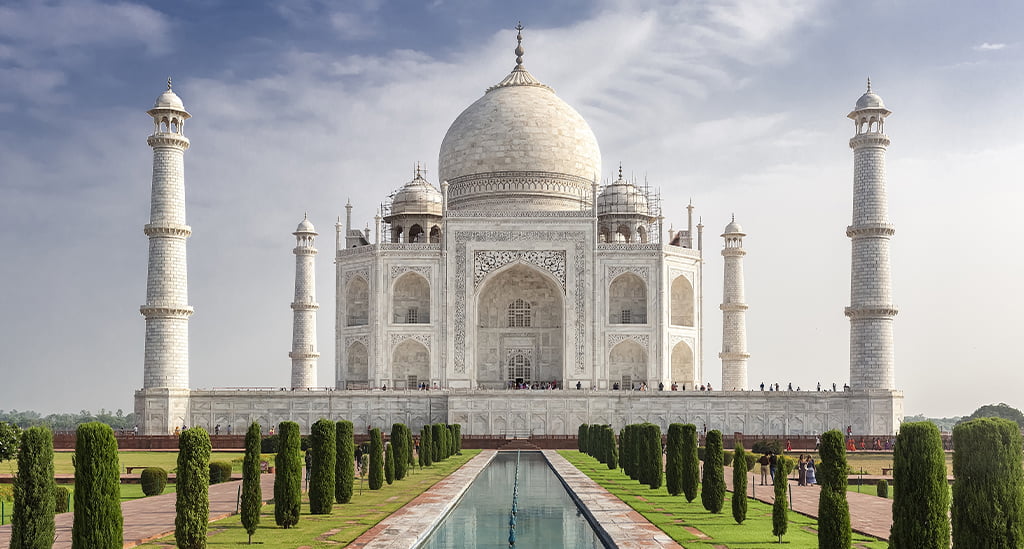 India
India welcomes the Biden administration, not least because of Vice President Harris's Indian origins, but the previous administration's policies raised tariffs on imports from India on everything from steel to rubber, causing a "mini trade war." He removed preferential treatment given to Indian exports, further hurting the Indian economy at a time when it's suffering and a host of changes to US visa policies made it harder for US firms to hire Indians on H-1B work visas. This has hit the Indian outsourcing model hard.
Our top line wishes:
Improve Indo-US relations, to see each other as strategic partners
Relaxed restrictions on software exports and a more generous H1 Visa policy would bring relief to our tech experts. But we are concerned the US may seek to revive the Trans-Pacific Partnership (TPP) which does not bode well for India's textile exports.
Clarity for businesses and trade groups on expected rules on environmental, social and governance (ESG) issues

India expects the US to come forward with a comprehensive trade agreement that will be beneficial for both.  Our trade relationship is important because the US accounted for 17 per cent of India's total exports in FY20.
A strengthening of India's defence and capabilities as a counter-terrorism partner
A deeper commitment from the US to help India build not just a modern defence arsenal, but also expand military and defence capabilities, particularly through joint technology initiatives. Driving the wish for heightened military cooperation is a mutual apprehension over China's growing military might and its desire to dominate the region.
News Source: https://www.livemint.com/news/india/what-will-biden-era-mean-for-the-world-and-india-11611162556402.html 
Indonesia
Former President Trump's tightening of trade from other countries has harmed Indonesia's economic interests. His trade war with China raised taxes on imported goods originating from China, Indonesia's biggest importer.
Trump's style has also created uncertainty for the country's businesses and during his administration, Indonesia for the first time was reviewed twice to maintain the Generalized System of Preferences (GSP) facility. As a result of this policy, the dispute settlement mechanism at the WTO is not functioning so cases that Indonesia wants to win through the WTO are stalled.
We hope to see:
National Health security support
Indonesia expects Biden's administration to support independence for Indonesia in the development of industrial raw materials for drugs, pharmaceuticals, and medical devices. The Covid-19 pandemic revealed that the US imported 90 percent of the raw materials needed for medicinal products – 60 percent from China – and we look forward to the US relocating its pharmaceutical support industry to Indonesia. We also hope for cooperation in developing health research and technology as well as developing early warning mechanisms in the health sector.
A more favourable trade policy
President Trump claimed to detect a "suspicious" trade deficit in US-Indonesia trade relations and since 2017 has been calling for an investigation into the "trade imbalance" between the US and 16 countries, including Indonesia. We believe that under President Biden, trade tension will decrease, US demand for Indonesian goods will increase and US investment flows into the country will improve.
Investment in the green energy sector
Biden's policy on environmentally friendly energy is expected to increase the interest of US entrepreneurs to invest in the green energy sector in Indonesia, given our enormous potential. Indonesia has the second largest geothermal resources after the US. We are also open to investments in the solar energy, bio-mass power, bio-energy and water sectors.
News Source: https://www.indonesia-investments.com/id/news/news-columns/trade-war-kicks-off-trump-also-eyes-tariffs-on-indonesian-goods/item8881
Malaysia
Former President Trump's withdrawal of the US from the TPP was a blow to Malaysia and likewise the implications of Trump's withdrawal from the 2015 Paris agreement on climate change.
Here are our hopes for the new administration:
 A better bilateral trade and investment partnership
Malaysia wants to see an easing of the technology and trade wars between China and the USA so that ASEAN countries like Malaysia are not caught between the two superpowers. This will benefit the wider supply chain networks, boosting Malaysian-US ties which have been lukewarm for several years. We hope the Trans-Pacific Partnership will be revived and the US will join the Regional Comprehensive Economic Partnership. Overall we want to rekindle and boost Malaysia-US ties from the recent low point when Malaysia was not included in the courtesy visit list during Secretary of State Pompeo's visit to the Asia Pacific.
Assistance to Malaysia in relation to the COVID-19 outbreak
Although US pharmaceutical giant Johnson&Johnson has developed a vaccine, Washington showed no interest in helping distribute it overseas. On the other hand, China has offered Malaysia a spot on the priority list for its brand of vaccine. The United States had a long history of health cooperation with Malaysia; the two countries were working closely on emerging diseases with a focus on veterinary science. Many emerging diseases like COVID are partly due to human-animal contact. Going forward, we hope that we can expand and deepen this cooperation.
Improving Palestinian-Israeli relations
The government will continue to monitor political developments and changes in the US, especially in regards to Palestine. We hope to see the US repair ties with Palestine either through aid or formal discussions, an agenda Trump ignored. The US could also use facilitating a relationship between Malaysia and Israel as an indirect way to exert pressure on Palestine, typically a strong Malaysian ally, in peace talks if needed.
News Source: https://www.thestar.com.my/news/nation/2021/01/21/new-chapter-in-us-malaysia-ties
Philippines
Philippine-US relations under former US President Donald Trump was merely "transactional," which does not uphold a values and security-based alliance. President Trump did not always treat Filipino Americans (Fil-Ams) with the recognition they deserved. Trump's COVID-19 strategy is universally recognized as incompetent, and one third of all COVID-19 deaths among healthcare workers were Fil-Ams. Trump also canceled the Filipino World War II Veterans parole programme which benefitted Filipino heroes and their families.
What we hope to see going forward:
Respect for human rights and the rule of law as the key factor in our relations
The government expects continuity in the relationship between the Philippines and its traditional ally, the United States. Many Filipino Americans are eying posts in the Biden administration, and the former US ambassador to the Philippines, Sung Kim, has been appointed acting Assistant Secretary of State for East Asian and Pacific Affairs, a senior position in the US State Department.
Continuing recognition of the Philippines' victory in arbitration over the South China Sea dispute
In 2016, an international tribunal in The Hague invalidated Beijing's sweeping territorial claims in the South China Sea recognising Manila's sovereign rights to areas within its exclusive economic zone which China now claims. We believe President Biden will have bipartisan support in terms of ensuring that not just China but other countries will respect the international law, particularly UNCLOS, which covers both South China Sea and the East China Sea.
More clean energy projects
We look forward to increased US direct investment as well as technical support and assistance in the Renewable Energy sector in the Philippines. The development and optimal use of the country's renewable energy resources is central to our sustainable energy agenda. The country's installed renewable energy (RE) capacity increased by 16 percent in 2020, underscoring the growing shift toward cleaner and more sustainable energy.
News Source: https://cnnphilippines.com/news/2021/1/21/Biden-admin-will-emphasize-human-rights-in-PH-US-alliance—int-l-studies-professor.html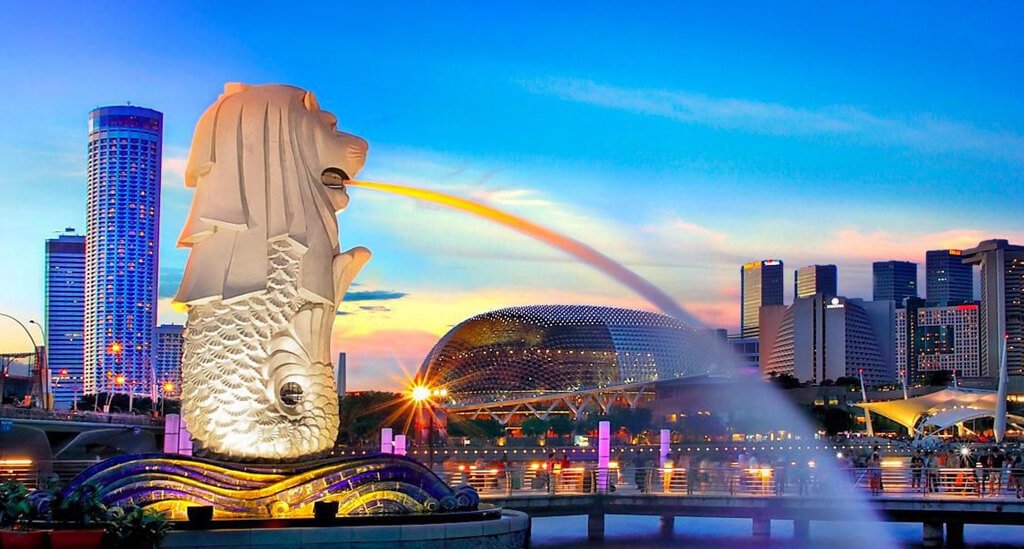 Singapore
Singapore has always enjoyed an excellent and close relationship with the US. 75 percent of Singaporeans approved of US leadership under President Trump, down just slightly from the 77 percent approval under President Obama and still one of the highest ratings of the U.S. for any surveyed country in the Asia-Pacific region. Singapore's pragmatic and positive evaluation of the relationship will undoubtedly continue.
Here are our expectations and hopes for the new administration:
Continuing role of Singapore as a consistent and reliable friend and partner
Singapore is looking forward to working with President Biden to strengthen America's engagement with Asia and the Association of South-East Asian Nations (ASEAN). The country believes strong American leadership will make a decisive difference to our collective recovery and the shape of the post-Covid-19 world.
Positive and respectful relationship with ASEAN
We hope that the US President will attend the annual ASEAN leaders' summit and respect ASEAN's aspiration to maintain its unity, centrality and independence. ASEAN does not wish to be pressured by either of the great powers to take sides.
Resumption of US leadership, via global institutions
The first priority of the new administration should be to lead through the World Health Organisation to defeat Covid, not only by innoculating Americans, but also by helping poorer countries acquire the vaccines. Secondly, to help the world economy recover from recession by mobilizing the IMF, World Bank, etc. And thirdly, to lead through the UN to combat climate change.
News Source: https://www.straitstimes.com/singapore/president-halimah-pm-lee-congratulate-president-biden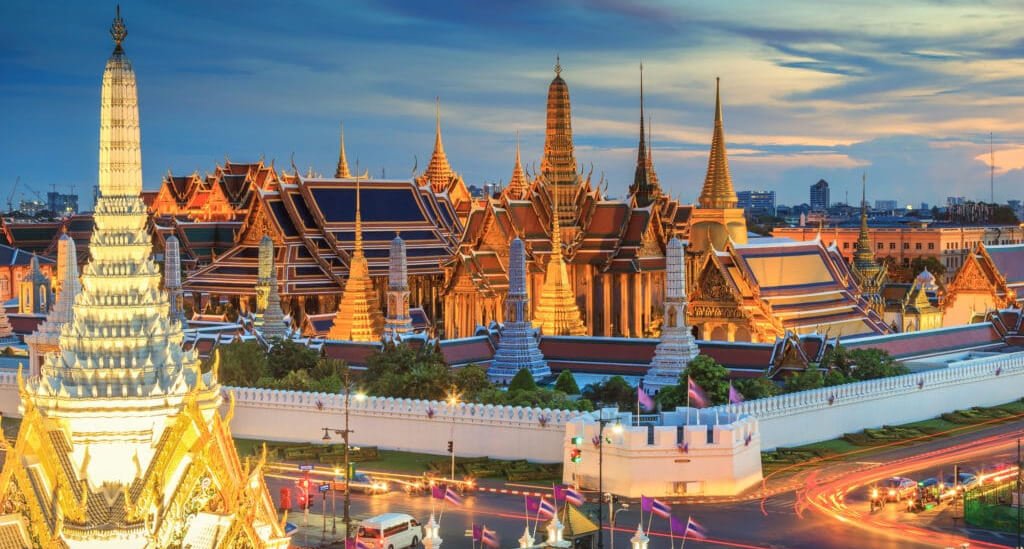 Thailand
Thailand may regret the end of Donald Trump's presidency more that most governments in Southeast Asia. The Thai government has benefited from the Trump administration's de-emphasis of human rights and democracy in favour of geostrategic interests. President Biden's administration is likely to take a different view, which risks tangling the Thailand-United States treaty alliance domestic politics. Therefore, Thailand is waiting to see the new administration's policy.
What Thailand would like to see from President Biden:
Rebuilding of our relationship and engagement of Thailand and ASEAN countries in critical issues
We look forward to the Biden administration re-engaging with ASEAN in regional forums and the US would attach more importance to multilateral trade negotiations and restore the Comprehensive and Progressive Agreement for Trans-Pacific Partnership (CPTPP). We hope to see the US relax its trade policies and increase free trade agreements with countries such as Thailand, and we expect the US to raise more environment, labour, intellectual property and human right issues in its trade negotiations.
An economic boost
Economic stimulus initiatives will help US economic growth. Thailand will enjoy indirect benefits from this, since the USA is Thailand's biggest export market. Every 1 percentage point of US growth will translate into Thai economic growth of 0.2 points. As a supply-chain country, we also hope for gains from de-escalation of the US-China trade conflict, which would boost many businesses' confidence in trading.
News Source: https://www.thailand-business-news.com/united-states/81460-what-will-a-biden-presidency-mean-for-southeast-asia.html
Vietnam
Former President Trump was very popular among Vietnamese Americans, most of whom are the families of Vietnam War refugees fleeing the Communists.  However, Trump was also popular in Vietnam itself, at least at the start of his Presidency.  More recently, Trump voiced complaints about Vietnam's monetary policy, claiming it was 'unreasonable' and hurt US trade. The government emphasised to Mr Trump that Vietnam's monetary policy is not intended to create a competitive advantage.
Human rights have also been an issue between Vietnam and the US, but the impact of Western concerns has been negligible for the last quarter century. Therefore, a change of government in the US will have little effect on human rights in Vietnam.
As President Biden's administration begins to chart its path, here's what Vietnam is hoping for:
Revival of the TPP
President Biden has indicated support for the restoration of the TPP Trade Agreement (now the CPTPP) that Trump eliminated four years ago. This agreement has many incentives for participating countries, including Vietnam.
Increase in FDI and FII inflows
The Democrats' trade and foreign policy is softer and more moderate than Trump's "American First" policy. Therefore the commercial relationship between the Biden administration and Southeast Asia, including Vietnam, is likely to be not only based on the factor of mutual benefit but also advantages and incentives. In addition to the movement of FDI inflows, the inflow of indirect investment (FII) into Vietnam is also highly anticipated by experts, now the world's largest economy has a new president.
Support for Vietnam's right of ownership of Spratly Islands
Vietnam appreciates the statement of Secretary of State Mike Pompeo last July, affirming that the US will not respect Beijing's maritime claims to the entities in the Spratly Islands and shoals. However, we do not want to see US-China relations so confrontational that Vietnam is forced to choose between two great powers. Hanoi is also generally concerned about the increase in the number of free navigation operations (FONOP) in the South China Sea by the US.
News Source: https://vnexpress.net/chinh-sach-cua-biden-co-the-tac-dong-gi-den-kinh-te-viet-nam-4188789.html
In summary, Southeast Asia and India are hoping for:
Improved trade and diplomatic relationships
Easing of tensions with China
Revival of the TPP
US leadership on Climate issues
US respect for and engagement with ASEAN
If you are interested to explore media opportunities in Southeast Asia and India, get in touch with one of our consultants at enquiries@priorityconsultants.com