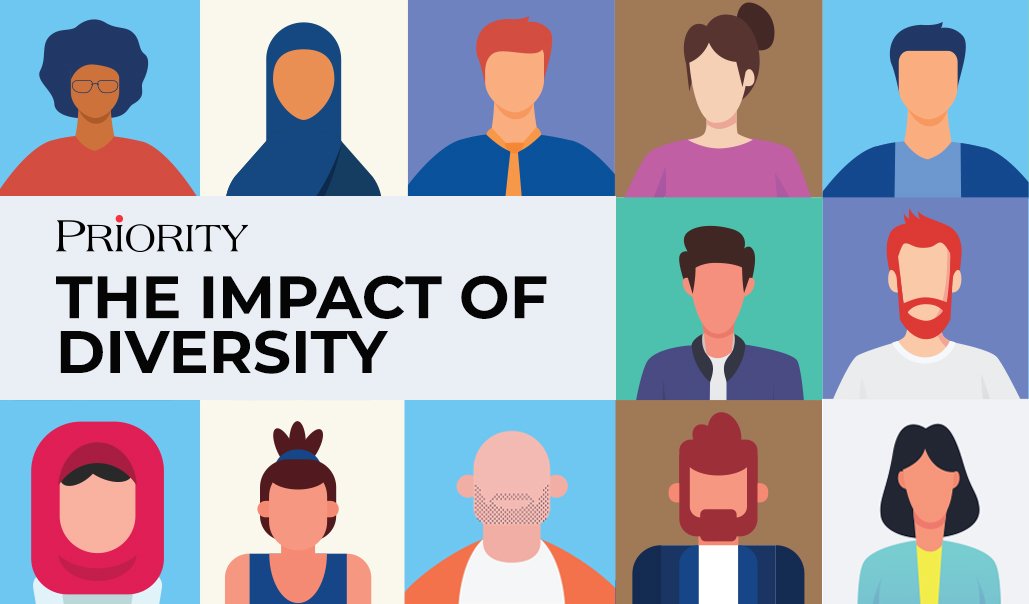 We call it "home"; this territory that embraces diversity and the extremes; from Indonesia, the world's largest Muslim country scattered across 17,000 islands, to Singapore's city island state numbering among the wealthiest nations by GDP.
There is diversity in religion, social customs, politics and of course languages and dialects. We include some of the youngest nations – and also the oldest. We represent very different and often opposing attitudes to sexuality, abortion, free speech, human rights and drug abuse as reflected in the legislation and yet, issues between nations are largely resolved in a spirit of mutual goodwill, diplomacy and cooperation.
This is Priority Consultants' playground, South East Asia and India, where we have operated successfully for almost 35 years celebrating the diversity across our markets and living it within our own team.
READ: We Know Asia: Culture & Diversity
Sadly, recent events around the world have shone a harsh spotlight on "diversity" alongside racism, sexual abuse and other forms of conscious and unconscious bias. We see steps being taken to address long-standing issues of prejudice in many areas of society – some violent, others more reasoned – and across work, education, government and public security, the lip service of past decades show signs of being replaced by serious intent and action.
In the business world, enterprises are increasingly recognising the benefits of diversity in the workplace. The World Economic Forum carried out substantial research showing that diversity brings many advantages to an organisation: increased profitability and creativity, stronger governance and better problem-solving abilities. Employees with diverse backgrounds bring to bear their own perspectives, ideas and experiences, creating organisations that are more resilient and effective, and which outperform organisations that do not invest in diversity.
Forbes too has reported that diversity gives access to a greater range of talent, not just the talent that belongs to a particular world-view or ethnicity or some other restricting definition. It helps provide insight into the needs and motivations of all of your client or customer base, rather than just a small part of it. 
Diversity can bring the ability to empathise and a Boston Consulting Group report found that people with diverse backgrounds and experiences will see the same problem from different perspectives making it more likely they will find a workable solution. In a fast-changing business environment, such responsiveness leaves companies better positioned to adapt. 
Here at Priority diversity has definitely played a part in our own success and we consciously work towards expanding this through the people we bring on board. For starters, we speak and write in more than 14 languages from 11 cities;
Singapore, Kuala Lumpur (Malaysia), Jakarta (Indonesia), Manila (Philippines), Bangkok (Thailand), Mumbai, Bengaluru (Bangalore), New Delhi (India), Hanoi and Ho Chi Minh (Vietnam) and Hong Kong.
We are diverse by age, gender and ethnicity. Interns benefit from the world and market experience our senior colleagues contribute while they push us all to think and act "mobile-first" and view a world through different lenses. Personal beliefs and behaviours are respected but more likely coffee conversations will revolve around our core values that should resonate with everyone.
These differences in who we are, bring strengths and personal enrichment enabling us to view the world through different windows. We leverage our diversity to our clients' real and significant advantage as we deliver the results and become a trusted advisor in a complex market.  
Our geographic reach means we are completely familiar with local media attitudes and customs.  This local presence across the region ensures we are intimately aware of national agendas and how they affect our clients making us uniquely able to advise on messaging that works in our various markets – as well as the absolute no-nos.
Brainstorming communications opportunities for our clients, or solutions to an issue they may be facing, we are able to bring to bear the perspectives of our whole team, leveraging our variety of qualifications, backgrounds and experiences to deliver effective problem-solving.
It is this ability to combine our geographic diversity with the creativity, innovative thinking and persuasive story-telling which comes from our cultural diversity that keeps Priority ahead.
Are you looking to grow your business in Southeast Asia and India? We can help you develop localised PR campaigns for your target markets. Get in touch with one of our consultants today at enquiries@priorityconsultants.com