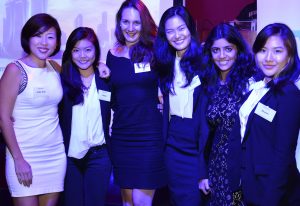 What I've learnt from working with my colleagues
Benefits:
1. Two heads are better than one
At every stage of managing the event, each team member has a responsibility to contribute and offer their perspective.
2. Developing relationships
A Team that works together over longer period of time will develop a bond. When you work with people that you actually enjoy spending time with, you are going to be more efficient. Developing a bond with your teammates lowers the risk of unnecessary conflicts.
3. Uniqueness
Each member of the team offers their unique knowledge and experience, which benefits the individuals and the team as whole.
4. Communication
Honesty is crucial. It's better to speak your mind, express your opinions rather than keep it to yourself. We all know that every team member is allowed to speak their mind without judgement.
5. Many hands make light work
When everyone contributes it becomes a more accomplished and fulfilling effort.
6. Leadership
The "leader" of the project or as we call it the maestro is the one who coordinates, "quarterbacks" it. He or she makes sure everyone is focused and delivers the outcome as we collectively envisioned.